from Real Simple magazine, September 2008
Pesto Gnocchi with Green Beans
1 lb gnocchi
salt and pepper
½ lb green beans, cut into ½-inch pieces (about 2 cups)
8 oz pesto (about 1 cup)
¼ cup heavy cream
¼ cup ricotta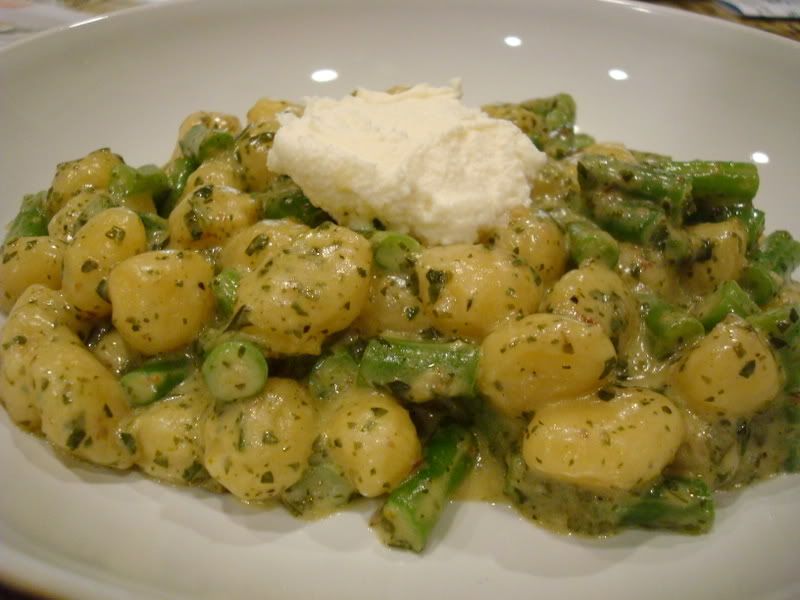 Cook the gnocchi according to package directions. Drain and return to pot.
Meanwhile, bring a large saucepan of water to a boil and add salt. Add the green beans and cook until tender, 3 to 4 minutes; drain.
Add the pesto and cream to the gnocchi and cook over medium heat, stirring, just until heated through, 2 to 3 minutes.
Diving among bowls and top with the green beans, ricotta, and black pepper.