from me!

I made this recipe up. Food snobs beware, it is certainly no gourmet mac and cheese, as you'll see. However it is comfort food and it's quick.
Yellow Spoon Mac and Cheese
6 ounces macaroni noodles
2 beef hot dogs
1 cup frozen corn
5 sun dried tomatoes, from a jar
4-6 slices of American cheese
milk
butter
salt and pepper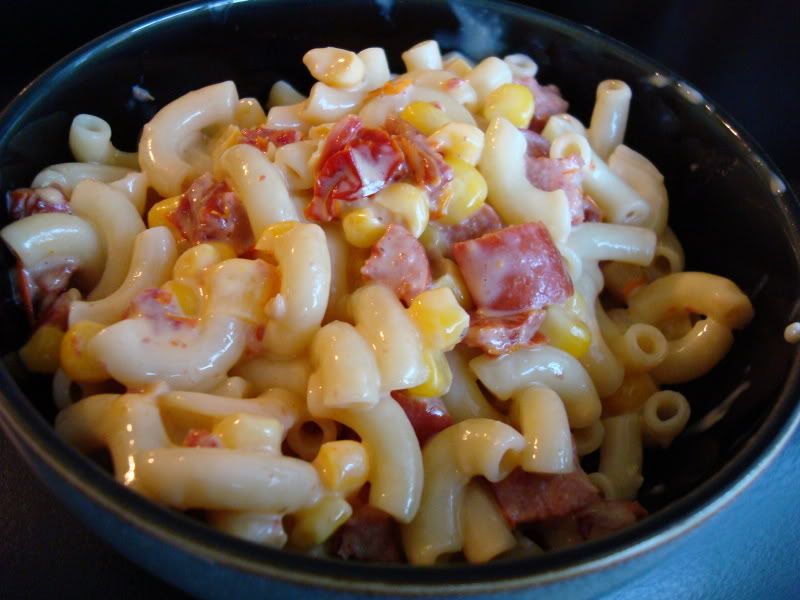 Cook the macaroni according to package instructions.
While the macaroni is cooking, slice each hot dog lengthwise and then into ¼-inch pieces. Also chop the sun dried tomatoes into small pieces.
When the pasta is done, drain and return to the pot. Add cheese, milk, and butter to taste. Stir until cheese is melted. Add hot dogs, corn, and sun dried tomatoes and heat until warm. Season with salt and pepper and serve.